Dear Fellow Members,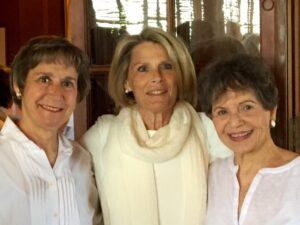 A heartfelt thank you to the members of our Club for placing your trust in me to serve as your President.
I am humbled by this honor and pledge to be of service to the Club and its members during my term.
This past Summer our Home has been restored, rehabilitated and refreshed. To those of you who have worked diligently to fund raise and to donate your time, energy and talents to help preserve our building, I wish to express my sincere gratitude.
 The year ahead will be about working together. Let's all jump in and see what difference we can make to continue the tradition of caring for each other, our building and our community. As our COLLECT says; let us be large in thought, in word, in deed.
I would like to reach out to all of you. Find your niche where you find pleasure and joy. Whatever your interest and talents are please share them with each other as Club members and with our community. Whether you enjoy Gardening, Reading, Tutoring, Environmental Sustainability, participating in a Play Reading, or Driving a member to a Museum, you can make a difference.
I thank you in advance for your contribution this year whatever it might be. As I imagine myself loos'd of limits and imaginary lines, I encourage you to be willing to… 'Do Small Things With Great Love'.
Laurie Wright