SWC Clubhouse Centennial Celebratio

n!
The community is invited to celebrate the 100th anniversary
of the SWC's venerable Julia Morgan Clubhouse
Sausalito's first historic landmark listed on
the National Register of Historic Places
Sunday, April 7 ~ 4:00 – 7:00 p.m.
Enjoy delicious beverages, homemade savories & sweets,
historical surprises and a live auction to close out the 
Clubhouse Centennial Campaign
This event is free of charge, open to the
community and families are welcome.
Enjoy our No Host Bar
Bid at our Celebratory Auction
Limited number of tickets ~ please rsvp —->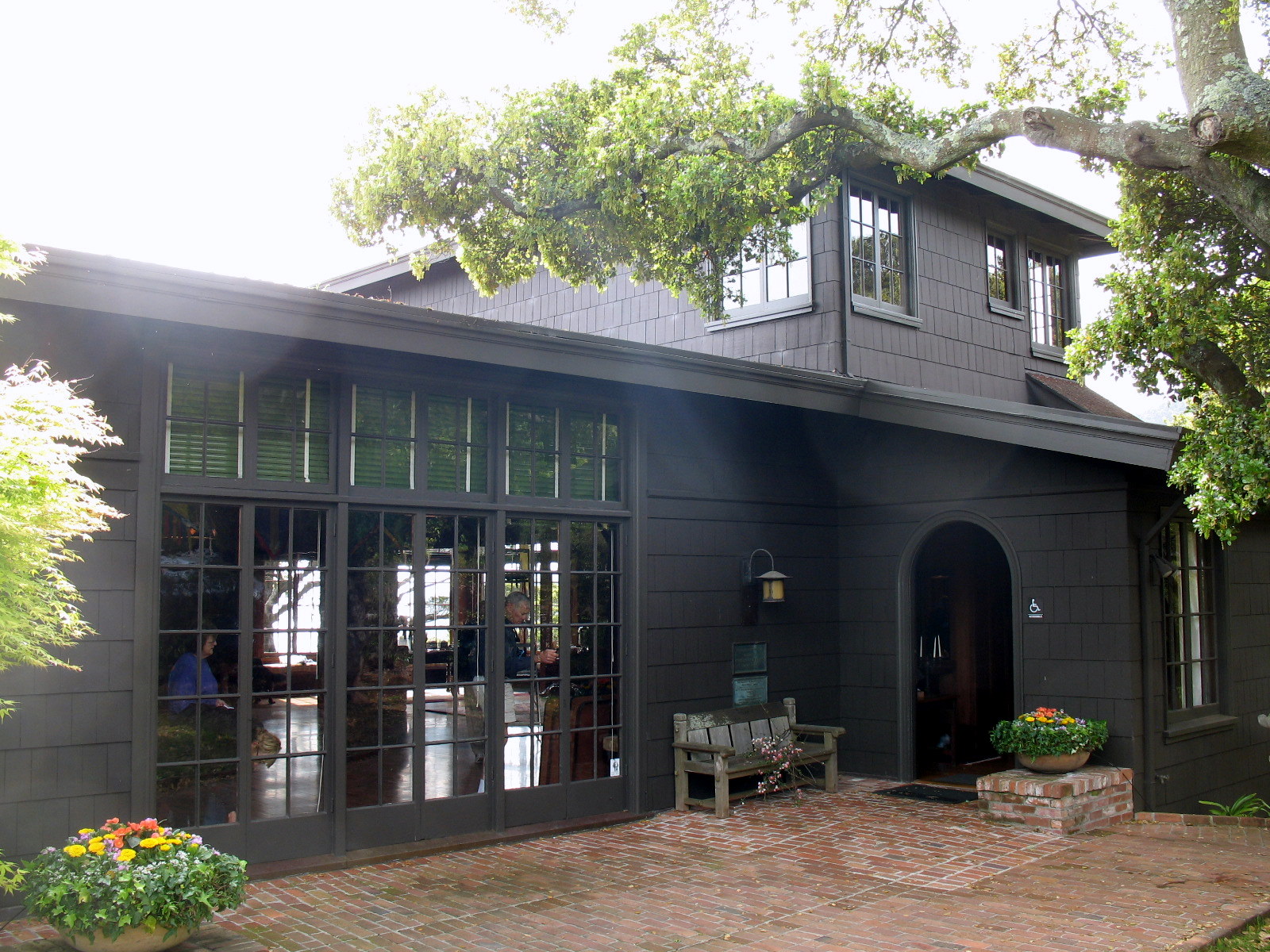 September 1918. One hundred years ago. I can't stop thinking about how excited the women of Sausalito must have been when they read about the opening of the beautiful new Julia Morgan Clubhouse in the newspaper on September 1, 1918.
Our Craftsman-style, brown shingle Clubhouse, designed by Julia Morgan and designated as the city of Sausalito's first official landmark in 1976, and placed on the National Register of Historic places in 1993, has been the focal point of activities since the beginning.
Synchronistically, the SWC's first President, Susan Loosley, was my 2nd great aunt. I am honored to focus our Clubhouse centennial year around service to the Club and to the greater community that sustains us. We will work together in the spirit of collaboration, kindness, generosity, and innovation.
By celebrating the stories of the women who have been part of this tradition, we will discover how they participated in the significant historical moments in our country and our town, and, at the same time, uncover the tidbits of shared humanity that bind us all together.
As one of our wise members, who, at the age of 90, recently produced the "Jinks" play for our 105th annual Founder's Day, noted: "The women who join the SWC today are the same kind of women—with different names and histories—who started this Club with the mission of 'preserving the beauty of Sausalito and aiding through organized effort such worthy causes as may enlist its sympathies.'"
We invite you to visit our historic home, attend a program or play or party, and join us in making history.
Alice Merrill
2018-2019 President
Rent the Sausalito Woman's Club