SWC: Community Starts Here
"We're giving where we're living"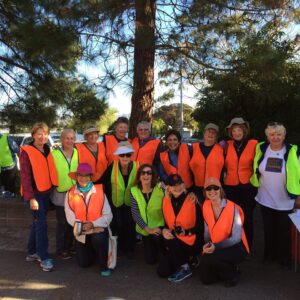 The purpose of the Sausalito Woman's Club shall be to preserve the beauty
of Sausalito, to aid worthy causes, and to create a center of thought and action to
inspire and promote whatever is in the best interests for this city and her citizens.
At the Sausalito Woman's Club we are "growing together".  We are non-sectarian and non-partisan organization. While, respecting each member as an individual, we focus our organized efforts on Arts, Language, Literature, Music, Theater and Civics to educate our citizenry, and we work together giving of our time, our talent
and our treasure to raise funds for worthy causes and to serve the needs of the
members of our community.
The Sausalito Woman's Club was founded in 1913, incorporated in 1916 and it has been a safe haven for trailblazing members who labored to transform the roles of women in our community and country. They created a center of "thought and action" that opened the doors for women to influence Sausalito's local government. They stayed true to their purpose to "preserve the beauty of Sausalito" by creating parks, preserving trees, planting flowers, clearing weeds and erecting fountains and park benches. And perhaps most important of all, the club women found both friendship, purpose and a sense of community that enhanced their lives.
The SWC clubhouse, which provides the physical center of thought and action, was finished in 1918 by California's first female architect, Julia Morgan. The Clubhouse has sheltered the struggles and triumphs of more than a thousand members who work to establish a voice for women in Sausalito and to improve the quality of life in our community.
Hopefully this website will be a guide for you to learn more about our club. We have a wide variety of programs that are open to the community, our landmark clubhouse is available for rental (see Rentals) and there is information included about membership in the club.