Since its founding in 1956, the Sausalito Woman's Club Scholarship Recognition Fund (SWCSRF) – a 501(c)3 non-profit organization -has awarded over $880,000 to deserving students from Sausalito/Marin City seeking higher education.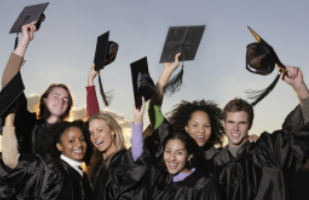 To date, these scholarships have been made possible through annual fundraising and the generous donations of members and friends of the Sausalito Woman's Club. However, as the costs of education continue to rise, the challenge to provide meaningful scholarships has increased.  While many local businesses have assisted SWCSRF's fundraising efforts with donations of goods and services to our various fundraising activities, we cannot continue to meet the challenge of providing these scholarships without increased support from the Sausalito community at large.  The SWCSRF is the only scholarship organization providing financial support exclusively to students living in the Sausalito/Marin City area.
Now, more than ever, we need the support of the community to help make the dreams of these students come true.  These are our students…they represent our future.
Can we count on you?
Businesses can participate by making a donation to SWCSRF or by sponsoring a scholarship beginning at the $1,000 level. Donations may be sent to SWCSRF, PO Box 3045, Sausalito, Ca. 94966 • OR • Contact Kim Huff, SWCSRF Chair, at SWCSRF@sausalitowomansclub.org  for more information on how you can help.  Thank you!
An investment in knowledge pays the best interest- – Benjamin Franklin