SEPTEMBER BUSINESS MEETING        September 4         2:00 pm

                                    RINGING IN A NEW YEAR!

Please try to attend our first business meeting of the new year!   We will be remembering two stalwarts of our club – Chris Klinck and Bea Seidler and welcoming two new members, JoAnn Goldschmidt (sponsors Ellen Fuerst, Susan Rogiers and Karen Cleary), and Pamela Henry(sponsors Lauren Gertz, Kate Powell and Maria Hildebrand).   It will be good to see everyone once again
President's Message
Michele Benjamin

Aka – WHAT WE DID DURING YOUR SUMMER VACATION!!!!!
Welcome back and hope your summer was special and fun.  120 Central and beyond were a beehive of activities this summer.   Bridge and mahjong continued on, along with Crafts and yoga and meetings were held upstairs, downstairs and everywhere to plan for our "season", prepare for our food booth, a tea for new members, and so much more.
Our Jinks class of 2014 made us proud with their multi-dimensional float entitled BEFORE SWC TAMED TAWDRY SAUSALITO.   Beaucoup kudos to Stephanie Leonard and Mary Kae Krause, the lone Jinksters who were in town for the 4th, and the cadre of generous and fun-loving classics that helped them launch their float.
Weddings were back on the agenda (thank you Susan Cullen) and we had three of them including Jenny Tomerlin's daughter.
Some highlights!
Our wicker chairs were restored and returned to us in mint condition. Thank you Laurie Wrightand permanent decoration team.  Photos of "before" and "after" enclosed below.
We have a new roof!   Check it out!   The project was not without some sideshows. The SWC sign fell down one day from huge winds (it's back up but the post won't be painted until mid-September).  We had water and soot falling onto the clubhouse floor on mahjong game tables and such during unexpected times.  And we needed to get the club ready for a wedding. We had post spring, "spring cleaning".  A little bit of beat the clock was going on but TEAM SWC pulled together and the garden and grounds and clubhouse never looked finer. Thank you Preservation Society, Architectural Liaison's Arliss Willis for managing it so well along with Phoebe Fieldingwho had her watchful eye on our garden.
One of our oaks has come down after over a century of life on our grounds.  See separate article and picture of our ceremony to honor the tree.
Our Blinds were oiled and cleaned and returned to a new position – neutral! Yea!
The Lathe room was reorganized and restored into mint condition thanks to the Building/House team of Lambton/Whitson and Gordon.    Take a tour – it's unrecognizable.
Basement was reorganized by Susan Gordon and Judith Lambton and two vans full of junk were removed from our precious storage.
The SWCPS Time Capsule was placed in the back of the basement in a special fireproof box – not to be opened for 100 years! Thank you Linda Neilsen!
The Refrigerator stopped running right before a Players performance and we had thought the worst had happened.  We dodged a bullet and we have a new thermostat – it's running fine!  Whew!
Candy Naughton held classes at the club on "conversational Spanish"…. This was a spontaneous way for Candy to share her gift of the Spanish language with some of the club members for a short period of time.   Rave reviews!  Hope there's more.
History committee – thanks to Sharon Seymour we have completed the scanning of all of our Club Minutes so that they are "in the cloud" and safe from fire.   They represent our history.
Offsite, the amazing Kim Huff managed the process of pulling together our annual yearbook.   Barbara Rich managed the mailing of the books with her usual competence and care.  I hope you're happy with it and that the programs that were put together by Laurie Wright and Fay Rudio represent a wide array of interests and options (lots more "free" programs) for all of our members.
Special Thank you to Bea Seidler's Birthday Group and Bridge Group and Karen Roark, Betsy Stafford, Paula Fancher and Kate Powell for working with the Seidler family on some of the details of Bea's memorial.
Summer also seemed to be a time for tune-ups…..knees, backs, hips….. and hope to see all who were on the mend back at the clubhouse very soon.
See you on Thursday, September 4 at 2 PM at our first business meeting of the new year while we say goodbye to Bea and Chris, and welcome two new members. And the beat goes on.
Sincerely,
Michele Benjamin, President – SWC – 2014-2015
Preservation Society
Cynthia Mason, Chair
With the summer almost at an end, I think we are all looking forward to an Indian summer for a little sunshine in Sausalito. The foggy weather has given SWCPS plenty of time to work hard on our September 27th event, SWCPS Harvest Festival and Market.  We have been busy making sure it is a fun afternoon.  Please go to the Harvest Festival website for all the details and to buy tickets.  Click this link and go to ALL the pages (noted at top of website):
On the website, you will see all the wonderful artists, and purveyors that will be here entertaining you that day for a wonderful cocktail party and market.  We will have culinary demonstrations from Williams Sonoma – Corte Madera, some of our favorite California Artists plus some new artists, local artisan Food Purveyors and Vintners, and our own Preservation Pantry and silent auction items.  All this takes place at the beautiful Julia Morgan Clubhouse at 120 Central Avenue on September 27th from 3-7pm.
As you walk around the clubhouse and gardens, you will be served 
plenty
 of fabulous appetizers from local chef Clare Molla, enjoy a glass of wine or refreshment from our no-host bar, watch professional cooking demonstrations from Williams Sonoma, sample and purchase a variety of your favorite delicacies from very special artisan food and wine purveyors, champagne and caviar flights, listen to jazz chanteuse Francesca Lee, browse our Preservation Pantry and think about which silent auction item you want most. Price per person is $40.
Come spend a few hours and support the Sausalito Woman's Club Preservation Society!  Please invite friends and family, Facebook them the website and most importantly come enjoy the afternoon.
Also, in case any of you were wondering, our wonderful clubhouse has a new roof and some beautiful new gutters.  Not the most glamourous of upgrades but it has been completed and it will serve our SWC home for many years to come.  I want to thank Phoebe Fielding and Arliss Willis for managing the lion share of this project.  I am grateful to Architectural Liaison for their foresight, and fortitude to ensure we get the best contract and work performed.
Cheers and see you all at the Harvest Festival!!
Scholarship Recognition Fund
Kim Huff, Chair
Hello everyone from the SWC Scholarship team! We're looking forward to an exciting year ahead and hope you are too. Plans are already underway for our November fall fundraiser, which we sincerely hope you'll be able to attend.
Our recent scholars have begun their fall studies and are looking forward to a productive school year. Many have already sent notes of appreciation for all that you and our community have done to help them in their educational pursuits.
We are happy to announce that in addition to Judy Barber, Sela Seleska and myself joining the Scholarship Board in June, we had two additional board members join the board over the summer, Roxanne Sheridan who replaced Laurie Wright and Tiffy Leonard replacing Mary O'Connell as Treasurer. We appreciate and thank Laurie and Mary's commitment to scholarship over the past few years.
Scholarship Award Recipients 2013-2014
SWCSRF successfully concluded the year in June with our annual Awards Program and Reception. The event was attended by a standing room crowd of scholarship recipients, their families and friends.
SWC members and others from the Sausalito community enjoyed hearing the story of our very own Dr. Elizabeth Tally who inspired our audience with her determination to reach her dream and commitment to the community, followed by a solo by ChauntiAna Thomas that left the audience with goosebumps.
We were so pleased to award 40 students with scholarships awards totaling $61,000.
 
Sausalito Woman's Club Scholarship recipients 2014-2015
(photo by Jean Schurtz)
Front row, L-R: Mitchell Roberts, Shannon Courtney, Jacinda Price, Louise DeLeon, Megan Bordes, Margaret Shepherd, Nicole Vandenberg. Second row from left to right: Myan Tran, Gian-Paul Bergeron, Terry Shelmire, Breanna Williams, Janay Garrard, Annarose Leff, Najiba Azam. Third row from left to right: Briggs Vallandigham, Spencer Jackson, Jason Rasmussen, Tristan Gounard, Stephen Bordes, Colby D'Onofrio. Back row, L-R: Angelica Costa, Shayna Lee, Stephanie Lee, Early Cobb, Blanche Duann, Mariah Ashby
SWC Scholarship Fall Fundraiser 2014-2015 
Mark your calendars for Friday, November 1 when SWCSRF presents…
To Broadway with Love — produced and directed by the Jean Spaulding and Paula Fancher. You will step into a sophisticated New York nightclub and enjoy an enchanted evening of show tunes performed by talented professionals. Elegant hors d'oeuvres and decadent desserts. Sip a cocktail at the No-host bar, bid at the Silent Auction and try your luck with the Raffle.
This event is our only major fundraiser for the year and is not to be missed!  We hope to see you there!
* * *

On a very sad note the Scholarship Board is so saddened by the loss of our dear friends Bea Seidler and Chris Klinck. Bea guided the Club's donation program and so understood the importance of giving back to the community. Chris was a steadfast and staunch supporter of our scholarship program month after month. It's hard to imagine a meeting without Chris jumping up first to celebrate a birthday, a puppy milestone, or just a friend. Wonderful friends are like jewels—you only have a few. We miss them both terribly and look forward to celebrating them at the first Business Meeting in September.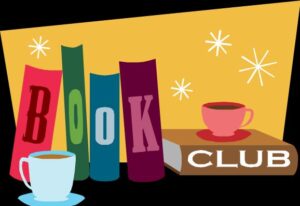 2014 – 2015
SAUSALITO WOMAN'S BOOK CLUB
The SWC Book Club announces its selections for the upcoming year!  
Thursday, September 18, 2014 – 7:00 PM
THE GARDEN OF EVENING MISTS by Tan Twan Eng
An indescribably beautiful, rich, rewarding novel tracing the life of a female judge in post war Malaya and her intriguing relationship with the former gardener of the Emperor of Japan.  Discussant:  Susan Watson
Thursday, November 20, 2014 – 7:00 PM
MY BELOVED WORLD by Sonia Sotomayor
A candid and intimate account from Supreme Court Justice Sonia Sotomayor as she recounts her life from a Bronx housing project to the federal bench, offering an inspiring testament to her extraordinary determination and the power of believing in oneself.  Discussant:  Carol Cotton
Wednesday, January 28, 2015 – 7:00 PM
LOVE AND TREASURE by Ayelet Waldman
SPECIAL BOOK CLUB AUTHOR EVENT! – in partnership with Sausalito Library – Join NY Times best-selling author Ayelet Waldman  who will be speaking about her latest novel, LOVE AND TREASURE.  LOVE AND TREASURE is a spellbinding novel of contraband masterpieces, tragic love, and the unexpected legacies of forgotten crimes. It weaves a tale around the fascinating, true history of the Hungarian Gold Train in World War II.  No host bar and light refreshments.  Discussant:  Donna Christie Kolkey .  (For this event, please RSVP to Susan Watson at 331-6810 or at sa.watson@comcast.net.)
Thursday, February 26, 2015 – 4:00 PM
THE ROUND HOUSE by Louise Erdrich
An exquisitely told story of a boy on the cusp of manhood who seeks justice and understanding in the wake of a terrible crime that upends and forever transforms his family.  (National Book Award)  Discussant:  Arliss Willis
Thursday, April 23, 2015 – 7:00 PM
AMERICANAH by Chimamanda Ngozi Adichie
A wonderful epic saga of love, hair, blogs, racism in America, and life in Nigeria. We follow a pair of star-crossed lovers from Nigeria in their adventures as immigrants in the U.S. and U.K.  Discussant:  Pat Ascher
Thursday, May 21, 2015 – 7:00 PM
THE GOLDFINCH by Donna Tartt
This Pulitzer Prize winner is a masterpiece in holding power over the reader as it recounts a young boy's unfolding awareness of the world, its complications, its criminality and injustice after an event of terrorism skews his views of reality and leaves him an orphan.
Discussant:  Millie Zinman
NO RSVP NECESSARY EXCEPT FOR THE AUTHOR EVENT ON JANUARY 15 – BRING A DRINK OR SNACK IF YOU CHOOSE
Hiking
Co-Chairs: Helen Bennett, Cynnie Anderson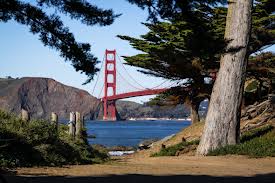 Land's End Hike on September 17th with lunch at the Cliff House
Join us on Wednesday, September 17th for a beautiful but easy hike with stunning views at every turn on the wild and windy Lands End trail.
We will start at the SWC promptly at 9:00 and car pool to the entrance of Lands End (by 32nd avenue and Camino del Mar) and walk along the path following the water to the Cliff House where we will stop and have lunch (and enjoy the warm popovers in the bread basket!).
Most of us will walk back to our cars but some may want to be picked up from the Cliff House if desired.
Please RVSP to Helen Bennett at 332-4020 or to Cynnie Anderson.
Amenities
Linda Daniels, Chair
The following cards have been sent:
Deb Andelin – surgery
Pat Boddy – loss of her husband
Jeanne Fidler – award from historical society
Friltze James – knee surgery
Carla Berman – hospital
Gloria Wohlschlager – broken hip
Holland Gray – back surgery
Deborah Wintermute – heart surgery
Susan Gordon – knee surgery
Families of Chris Klink and Bea Seidler
Susan Lowe – loss of her husband
Leslie Hail – loss of her brother
Mickie Lloyd – loss of her mother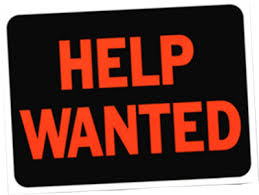 SWC Outreach Committee is seeking a couple new members to replace members no longer able to serve on the committee.  Our committee members reach out to SWC members who may have a health or other issue for which we might provide help and support.  
After inquiring regarding specific needs, the committee member matches the individual with an SWC member who has volunteered to provide services.  
To learn more about this committee position, contact MaryKae Krause 332-3554.  
Saying Goodbye To An Old Oak Tree 
It is true  that the cutting down of trees was the catalyst for some of our founders to enlist other women in forming "a club of civic force to save the beauty of our hillsides".   On Monday, August 18th, a group of ladies pictured above and more joined us after Yoga to create a memory circle around a dead oak on our property that had exceeded its life expectancy (it had been around longer than our clubhouse).   This is the oak on the side of the building along the pathway.  Twelve years ago, Maryann Sears and Arliss Willis planted a new replacement tree since they knew the mother oaks days were numbered.   Julie Carlson lead the ceremony around the tree, we read some poems  and had a moment of silence to honor its contribution to the beauty of our grounds for over a century.
Thursday, September 4th                 2:00 pm                     Business Meeting & Tea
Sunday, September 14                      3-5 PM                        
Welcome Back PartyWELCOME BACK PARTY – THROWBACK SUNDAY
Enjoy an afternoon down memory lane and remembering "the way we were".  Enjoy photos of club members from decades ago and have fun trying to guess who-what-when. Casual dress.  Enjoy food and drink in the garden (hosted by Jardesca, A California Apertiva.) Let's ease into a new club year with a no host bar, munchies and great conversation, laughs and entertainment.  RSVP by 9/10 for head count only to Yvonne Spencer (yvonners13@gmail.com).  Member and one guest.
Co-Chairs:   Susan Gordon and Martha Bredon
Wednesday, September 17                      10 – 2 PM                        Bridge Marathon Begins
Continues Monthly through May
Wednesday,  September 17                      7:30pm           
Sausalito Players  
Presents:  Five Women Wearing the Same Dress
  written in 1993 by 
Alan Ball
.
An irreverent and funny look at the intricacies of friendship. Five very different women joyously discover a common bond in this wickedly funny, irreverent and touching celebration of the women's spirit. This play is a must-read/see for anyone who says there are no good roles for women in the theatre.  Five Women … will make you laugh, cry, and fall in love with each of its characters.
Friday, September 19                                8:00pm           Motown the Musical 
JOIN US FOR MOTOWN THE MUSICAL
September 19, 8pm  at the Orpheum Theatre

Send your check for $76 per ticket, make it out to Kate Powell, then send it to Jean Patterson, 20 Willow Lane, Sausalito.  Limited tickets.
 It began as one man's story… became everyone's music… and is now Broadway's musical. MOTOWN THE MUSICAL is the true American dream story of Motown founder Berry Gordy's journey from featherweight boxer to the heavyweight music mogul who launched the careers of Diana Ross, Michael Jackson, Smokey Robinson and many more. Motown shattered barriers, shaped our lives and made us all move to the same beat. Now, experience it live on stage in the record-breaking smash hit MOTOWN THE MUSICAL!
Email 
Kate Powell
that you will be sending a check. Limited tickets.
WAS September 24 NOW Thursday, September 25  |   6 – 9:00pm   Girls Night Out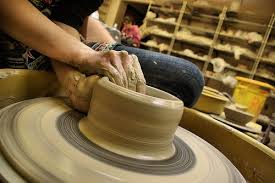 Pottery Class at Sausalito Pottery StudioThis is a fun and creative evening clay class.  Come create a work of art, and express and explore your own creativity.
All levels welcome.
Materials and tools provided.
Wine and refreshments.
RSVP by September 10 to Lorna Newlin 259-9088.
Limited to 10.            Chair: Roxanne Sheridan
Saturday, September 27                   Doors open: 3:00pm                        Harvest Festival

Sausalito Woman's Club Preservation Society presents
HARVEST FESTIVAL & MARKET!
Saturday, September 27th from 3-7pm
Want to find out all the details of the Harvest Festival.  Open your "Save the Date" invitation by clicking on it and all will be revealed!
SCWPS HARVEST FESTIVAL WEBSITE »
Saturday, October 18                        9am to Noon                        SAVE THE DATE!SAUSALITO'S FIRST BEAUTIFICATION DAY
olunteers are needed tor Sausalito's first Beautification Day on Saturday, October 18 from 9-12.  The event is co-sponsored by Sausalito Beautiful and the City of Sausalito's Parks and Rec and Public Works Departments.Hands-on tasks will include weeding, composting, planting, and mulching along the East side of Bridgeway between Taste of Rome and the Ice House.  Little or no experience is required. Volunteers are asked to wear suitable attire, bring a favorite pair of gloves  (no dogs, please), and meet at the Ice House for a 9:00 orientation.  Safety precautions will be in place and   refreshments will be provided.   Come join the fun!
TO REGISTER, contact Shelby Van Meter at cloudv4@pacbell.net or 415.332.5291
Sausalito Beautiful is a new non-profit organization dedicated to creating, enhancing, and protecting the unique beauty and livability of Sausalito. For more information on 
Sausalito Beautiful or to donate, email
cloudv4@pacbell.net
 or call 415.332.5291