**Please note we are only allowed 12 rentals per year.
For inquiries regarding rentals, please email your request.  Do not call.
Please contact: Susan Cullen at rentals@sausalitowomansclub.org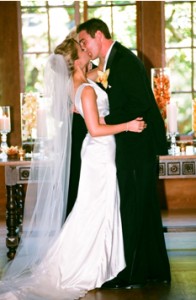 The historic Sausalito Woman's Club, with its exceptional architecture and sweeping vistas of the San Francisco Bay is the perfect venue for business meetings, weddings, receptions and other special events. Since its dedication as a woman's club in 1917 it has been one of the Bay Area's premier venues for special occasions and celebrations.
Services and Amenities: Historic Site On the National Register of Historic Buildings, the Sausalito Woman's Club was designed by Julia Morgan, the architect who designed Hearst Castle and who was the first woman architect in California.
The Building is a charming brown-shingle structure designed with the simple and understated detailing typical of Arts and Crafts period of its time. The interior of the first floor is a spacious 2600 square feet, with original lighting fixtures, hardwood floors, redwood paneling, and a beamed vaulted ceiling. A stage along one side is perfect for presentations, head tables or musicians.
Views from every room of the Bay and San Francisco skyline and/or the garden
The Garden features stately oaks, lush plantings, year-round flowers, a lawn and patio that provide the perfect "outdoor room" for outdoor wedding ceremonies, cocktail receptions, and mingling.
Private upstairs rooms: breathtaking views of SF and the Bay, can be used as Bride's and Groom's rooms or for smaller gatherings during events.
Wine, beer and cocktails: may be served indoors and/or on the patio by your caterer.
Dancing: space available in the ballroom.
Entertainment: live music, a DJ, or recorded music are all acceptable. Amplified musical instruments are not allowed. Sound must be contained within the property boundaries.
Catering: Selection from a list of preferred caterers in order to ensure a flawless rental experience.
Parking: off-site in a freeway-convenient, free parking-lot with door-to-door shuttle service (paid for by renter) to and from the Clubhouse.
Kitchen: completely refurbished and beautifully updated fully equipped with modern refrigeration, food preparation, cooking facilities.
Audio Visual Equipment: a pull-down screen and stage lighting.
Guest Accommodations: a number of hotels located a short distance away in downtown Sausalito.
Furnishings: round and rectangular dining tables and folding chairs available.
Restrooms two upstairs and two downstairs.
Facility Specifics
Capacity:
The Club seats up to 120 people. Floor to ceiling French doors between the main room and the patio allow guests to flow seamlessly to and from the garden. Renters have the flexibility of using the space in a way that is uniquely personal and specific to their needs.
Fees and Deposits
For weekend events (Fri, Sat & Sun) the rental fee is $2,500. A $1,200 refundable security deposit is due when the rental contract is submitted, and the rental fee is payable 2 months prior to the function. Weekend rentals include 10 hours' use, with additional 3 hour blocks of time available for $250 if you need more time for setup or cleanup. You may purchase the  3 hour block of time for an earlier start on the day of the event or the day before or after the event, depending on availability.
For weekday events (Mon-Thurs), the rental fee for 10 hours' use is $1,650. An $800 deposit is required at booking, and the balance of the rental fee is payable 8 weeks prior to the event.
Please contact: Susan Cullen at rentals@sausalitowomansclub.org
Comments from Past Renters:
(My wedding) "was an incredibly beautiful success and (it was) an honor to have held it at the Woman's Club"
"Since the wedding we have received so many compliments from friends and relatives saying that the atmosphere at the club was magical. It truly was a perfect place for our wedding and I would not have changed a single detail."
"We had a fabulous time. Everything we asked for was provided. Everyone was very nice… I would recommend the women's club to anyone… Great location and lovely, well-maintained garden."
"This venue is beautiful, especially on a sunny day when you can see the view all around the Bay. Just gorgeous! Our awesome caterer loved the updated, million-dollar kitchen. I loved the upstairs room where the girls got ready… It was an intimate, warm space for our ~110 person wedding."