Nutrition and The Healthy Heart: Can We Talk?
Brown Bag Lunch with Dr. Sujoya Dey and Leni Felton
Friday, March 24, noon – 1:30 p.m.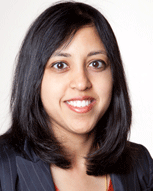 Dr. Dey specializes in the diagnosis and treatment of complex cardiac arrhythmia. Her clinical expertise includes the implantation of cardiac pacemakers and defibrillators to treat congestive heart failure. Dr. Dey graduated from the Stanford University School of Medicine and is affiliated with Marin General Hospital.
Leni Felton is a Board Certified Clinical Nutritionist, specializing in nutrition and natural therapies and healthy living practices for those who seek to optimize their health, and those with chronic health issues. She has been in practice since 1995, consulting with individuals at her office in San Ramon and making house calls where she resides in Marin and throughout the Bay Area.
RSVP to dfordscriba@gmail.com