President's Message
Barbara Sutak
Ladies – It's June, already. That June.  It's the June that was the "then" back in 2013 and it's the "now" in 2014.  I "pass the gavel" to the new President this month.  Already?  I can't believe it.
The May Business Meeting was our Club's opportunity to honor one of its own, Sylvia Ruby, as well as to recognize our City's wonderful First Responders, the Sausalito Police and Southern Marin Fire Departments.
Club Member, Sylvia Ruby was voted into Honored Member Status at the May Business Meeting in recognition of her many and continuous contributions to the Club over her 30-plus years of membership.  Sylvia has participated as an Executive Board Member and Scholarship Board Member, Event Sponsor, Event Chair, Jinks Star/Cast Member, Musician and Flute "Tooter", Food Booth Volunteer, SWC E-Mail Coordinator and "music tutor" to 30+ Jinks cast members for the "How Do You Do" song.  That is just a partial list of the contributions Sylvia has made to the Club.  Congratulations to Sylvia and thank you from all of us.  This honor was well earned and well deserved.
At the May Business meeting, Chief of Police Jennifer Tejada introduced us to members of the Force who were present and included a brief "bio" for each person.  Fire Chief Jim Irwin introduced members of his team and gave a brief presentation regarding fire prevention recommendations for homeowners.  We look forward all year to this meeting honoring our First Responders.  As is our tradition, our Tea Hostesses sent a box or two of tea cookies and sandwiches "back to the office" for those First Responders who were unable to attend our meeting.
The final "Opera Series" offering for the season was Rossini's light-hearted, enchanting comedy, La Cenerentola.  Once again, Tom Wilhite, Opera Historian from the Sausalito Library, made his presentation.  The subsequent telecast at a local theatre was followed by a no-host lunch at a local restaurant.  Our thanks to Susan Gordon for imagining and then chairing this series of operatic events which we hope may become a regular offering on the SWC's up-coming calendar of events.
The Great Gatsby by F. Scott Fitzgerald was the literary selection in May for the Book Club.  Jean Spaulding led the lively discussion.  What a "great" book to conclude the reading year for the Book Club.  Our thanks to Co-chairs Beth Garbutt, Donna Christie Kolkey, Nelson and Susan Watson for this year's selection of good reading in good company with great discussions.
The Yoga Retreat and Hike this year got rave reviews from all the participants.  Both the setting at Ralston White Retreat Center and the planned activities throughout the retreat were wonderful and fun.  Hats off to Rayner Needleman for her great imagination and the year of hard work pulling this event together.
Sunday, June 1, is the SCHOLARSHIP AWARDS TEA AND CEREMONY at the Clubhouse 3:00PM-5:00PM.  Don't miss your chance to see your Scholarship donation dollars at work.  It is a fun as well as moving event.  Please RSVP to Mollie Squires.
The Installation of the Sausalito Woman's Club President and the new Executive Board for 2014-2015 is coming up at the Business Meeting on Thursday, June 5.  Please send in to Yvonne Spencer your reservations and check written to "SWC" for the installation luncheon. If this event is sold out, place your name on the waiting list.  I look forward to the installation with both anticipation and trepidation.  What am I going to do with all that free time?
I will take this opportunity to thank my Board and all the Program and Committee Chairs, Event Organizers, Volunteers Sponsors, Donors, and Supporters who have made this year at the Club a huge success.  You imagined and presented top quality and extraordinary events and cultural opportunities for all the members all year long.  You have taken care to bring us these events on schedule and within budget.  You paid your dues in every way, and I thank you one and all.
Fondly,


(proud to be your) President
Scholarship Recognition Fund
Jean Patterson, Chair
SWCSRF Scholarship Awards 2014We hope you will join us on June 1 when SWCSRF awards 2014 scholarships to 41 local students!
The awards will be made at the annual Scholarship Awards celebration at the SWC. This year's theme — Life is a Journey, not a Destination — is reflected in words, music and décor. Our guest speaker, former scholar Liz Talley, will share meaningful insights about her "journey" to become a physician. And, talented vocalist – 13-year-old Chauntiana Thomas – will honor our scholars with Mariah Carey's "A Hero Lies in You".
As always, it will be a heartwarming and joyful day – a day made possible through the dedication of our wonderful, hard-working SWCSRF Board and your very generous donations throughout the year. We – and our scholars - THANK YOU!SWCSRF Financial UpdateLast fall we reported to the membership that the Sausalito Woman's Club Scholarship Recognition Fund maintains two types of accounts, specifically: Operating Funds and Long Term/Restricted Funds.  Operating Funds allow SRF to meet the day-to-day financial obligations in a timely manner and to award scholarships to deserving students who reside in the Sausalito/Marin City school district. These funds are raised through SRF fundraising events and through the generosity of our donors.  Long Term/Restricted Funds are for restricted funds and funds not needed to pay SRF's immediate operating costs or to fund scholarships in the near term.  (Restricted funds are funds received from donors for specific types of scholarships such as Memorial or Honorary scholarships.)  The Long Term/Restricted Fund allows SRF to improve the investment return on funds without undue risk.Members of the Sausalito Woman's Club and people from the community have been very generous to the SWCSRF this year.  Most recently, we have received a special gift to establish the Michael Heyman Memorial scholarship.   Like the other memorial and honorary scholarships that have been established over the years, these funds have been put into the Long Term/Restricted Funds and will be used to award a scholarship in Michael Heyman's name each year for as long as the funds allow.Balance Sheet as of May 5, 2014Assets
Current Assets
Operating Fund                                   $   78,547.53
Long Term/Restricted Fund         $ 122,054.42
Total Current Assets                         $ 200,601.95Liabilities & EquityEquity
Opening Bal Equity                             $ 98,700.11
Retained Earnings                               $ 62,395.14
Net Income                                            $ 39,506.70
Total Equity                                          $200,601.95Total Liabilities & Equity                 $200,601.95Have a Great Summer!On behalf of the SWCSRF I wish you a wonderful summer! As I 'pass the baton' to Kim Huff and her 2014-2015 SWCSRF Board, I wish to thank each and every one of you for ALL that you have done for Scholarship. Making a difference in the futures of these students has been one of the most rewarding experiences of my life. And, I am both honored and fortunate to have had the opportunity to work with the incredible group of women on the SWCSRF Boards. I am grateful beyond words.
THANK YOU!
Preservation Society

Phoebe Fielding, Chair
Here we are at the end of the Club year and the last newsletter as well. It has been a good year for PS with 2 successful and well-attended fundraisers. Thank you to all the members of the SWC who have supported us through donations, purchase of our tickets to events and participation in our raffle. We have major expenditures this year with the sewer and the roof and it will take us some time to restore our resources. It is only through your continuing support that all of this is possible.
5th Annual Legacy Society Tea
The 5th annual Sausalito Woman's Club Preservation Society – Legacy Tea will be held on  June 19th from 5-7pm at the clubhouse.  All members, friends, neighbors are welcome!!  Cocktails, appetizers and more….will be served.  Please RSVP so we know you are coming
We will have two wonderful speakers who will be giving short presentations: Brian Van Weele, Director of Philanthropic Planning of Marin Community Foundation will be joining us for a short overview of the Preservation Society's Permanent Building Fund and our relationship to the Marin Community Foundation.Meg Rumpf, Sausalito resident and Senior Vice President / Private Client Manager of US Trust (Bank of America Private Wealth Management) in San Francisco will be joining us on philanthropic choices in estate planning.  She will also be available for questions after the presentation.
We understand that your estate planning is very personal and this event is for information purposes only.   Any SWCPS legacy gift, large or small is greatly appreciated and will ensure that our cherished Sausalito Woman's Club, where we all gather for community, fund raising, and companionship, will endure for many years to come.RSVP to Cindy Mason at Cynthia.mason@pacbell.net or 415.331.0696
Membership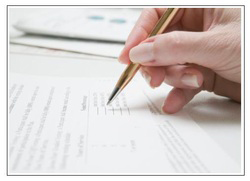 Julie Carlson, Membership Secretary
Yearbook Updates: 
Jan Sargent
332-3575
101 Prospect
jbsarge@aol.com
Mary Willis Goff
831-818-4523
37 Miller Ave
marygoff@me.com
New Addresses:
Shannon Baker
331-1078
21 Crescent Ave
Linda Neilsen (at the end of August)
23 Dartmouth Drive
Rancho Mirage, CA 92270
(C) 415-279-8021
Pat Ronzone
19 Central Ave
(same ph #)
New Email
Jan Hodgson
jan@jexos.com
New Phone Numbers: 
Nicki Parry
650-701-6492
Michele Martin-Mackay
601-6997

It's Time to Update the Yearbook!
Now is the time to update your yearbook contact information, so if you have moved, changed your phone or email address, etc. and have not notified Julie Carlson or Kim Huff, please let us know.
Please send changes to Kim Huff: kim@kimber.net and please put SWC Yearbook in the subject line.
If you have already sent in changes this year, no need to do it again. Thank you!
Civics
Claudia Kennedy and Billie Anderson, Co-Chairs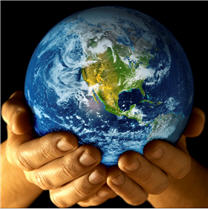 The following was reported from the May 6th City Council meeting.
1) Police Chief Jennifer Tejada publicly acknowledged Elizabeth and Peter Sealey along with Council member Herb Weiner for their contribution to the Sausalito Police Department of two motorcycles (off-road patrol units).
2) Council will be enacting regulations to regulate the routes of tour buses, requiring that they enter town from the south and exit at the north end) and establishing "quiet zones" banning loud speakers in any residential area along Bridgeway.
3) Council authorized a sewer rate increase that will become effective with the November 2014 property tax bill. Of  3285 properties affected, 12 protests (or .004%) were filed.
4) Council decided to apply for a BCDC permit to improve the Turney Boat Ramp and Public Dock.
Architectural Liaison
Arliss Willis, Chair
The two main projects that the Architectural Liaison (AL) committee has been working on will be completedby mid-July.  We on AL are so pleased that the membership voted to approve both of them.
The sewer system under the clubhouse will be replaced on Friday, June 6 and Monday, June 9.  We have been given permission by the City to proceed.  The work should not interfere with any activities at the Club.  Hardiman Construction will be doing the work.
The roof will be replaced during the last week of June and the first week of July.  It will take approximately 6 days.  It is being done prior to rentals this summer and after our Club activities.  McLeran Roofing will be doing the work.
If you have any questions regarding the work, please give me a call at 332-0160 or email me.
DOWN-TO -EARTH AMBASSADORS
Twice a week, you will find Wera Musaus and Charlotte Mastrangelo in the trenches.  They are working in Gabrielson Park to keep one small part of this beautiful Sausalito enclave alive and flourishing.  They choose the plants, plant, tend and water them.  And…..they greet passers-by with gracious smiles.  Jason, who is one of the two City Gardeners, is their strong assistant/mentor.   While working, these ladies have become ambassadors to visiting tourists and they provide cheerful inspiration to fellow Sausalitans.   Hooray for their generosity!
SWC Programs and Events 
Thursday, June 5th              11:00 am           Business Meeting & Tea
Thursday, June 5th              12:30 pm           Installation Luncheon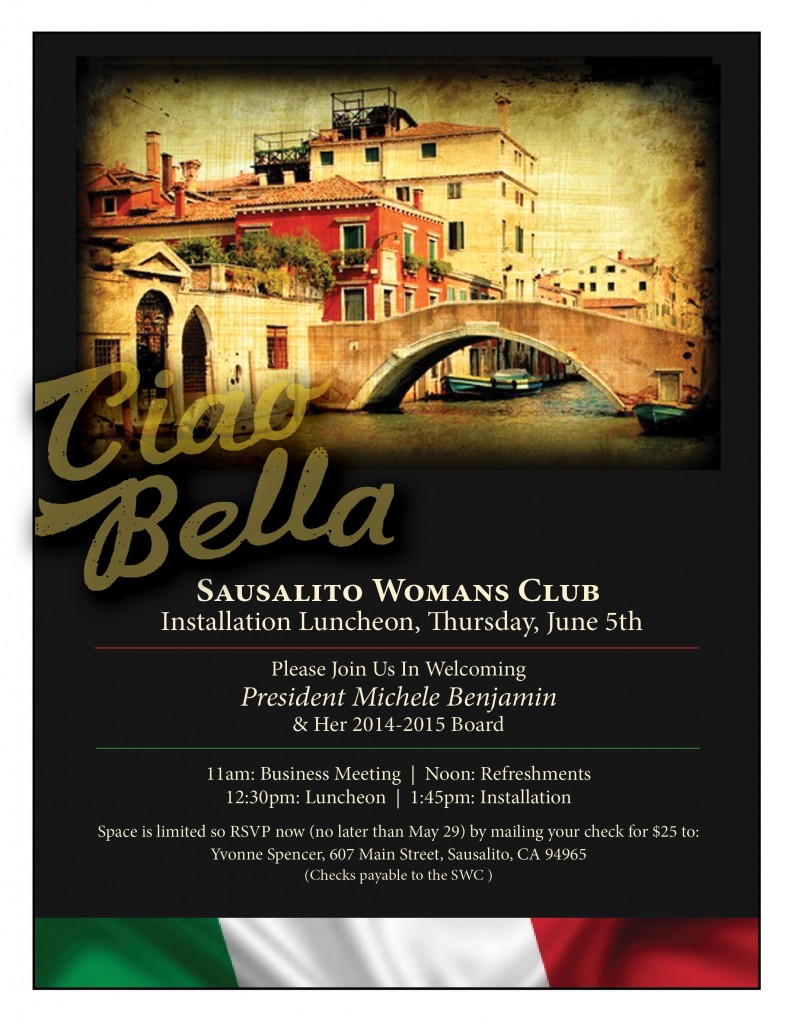 Wednesday, June 18th             10 am – 2 pm             Games Day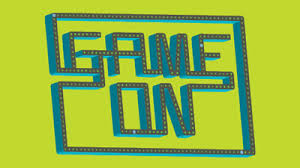 BRIDGE                      MAH JONGG                        SCRABBLE  
SWC and Noel Norton and Kathi Fortmann will be hosting our annual GAMES DAY.
Come and play. $10 at the door.  And enjoy a delicious lunch.
Call or email Kathi by June 13 so we know how much to cook.
Kffortmann@gmail.com or 415-637-7881.
MAY CLUB HAPPENINGS!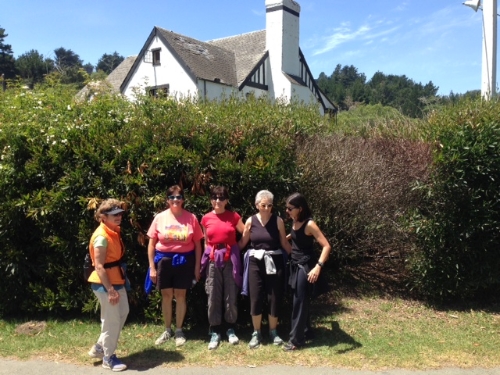 YOGA RETREAT